Data Backups & Disaster Recovery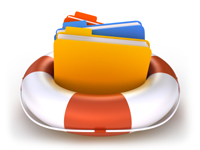 There are a number of threats to the smooth running of any website. It could get damaged in a cyber-attack, an editorial mistake could result in lose of data, or there could be a catastrophic hardware failure at the hosting centre.
A great deal of effort by ourselves and our hosting partners ensure these risks are minimised, but we recommend that all our clients have a disaster recovery plan in place which can be called upon if needed.
Once any security breach has been addressed, editors alerted of their mistake, or failed hardware replaced the process of restoring can occur from a previously taken backup.
Each backup contains all the data relating to a clients website, including the following elements.
Underlying software
Bespoke software
Databases
Templates
Style Sheets
Plugins
Images
Documents
Articles
The number of backups a client requests should form part of each client's disaster recovery plan, and can be anything from daily to annually. Due to the level of mission criticality of most websites we recommend our clients consider scheduled backups on a monthly, quarterly, bi-annual, or annual basis.
You can inform us of your backup strategy requirements at any time via our enquiries form. It is important to note that unless a client requests our backup service no backups of your site will be taken, and therefore your recovery options would be limited.
Once we have your backup strategy we take care of everything else. Backups are scheduled, and executed automatically. Once a backup has been taken it is stored on a remote server and your website rebuilt on that server to ensure the backup has been successful.
Each backup and test recovery takes about two hours to complete, with a disaster recovery expected to take a further two hours.
It should be noted that clients with a static website which has no databases associated with it, and where the only people who update the site is Lithium Arts, then no backups are required. We always maintain a master copy of such sites on our development environment from which we manage backup free of charge.