Website Changes & Upgrades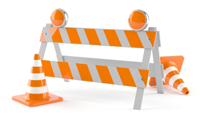 We encourage our clients to learn how their site works, and where possible how to make content changes to their websites such as changing copy and uploading images.
If a client expresses an interest in making changes to their CMS platform or online store we can produce documentation specific to their site, detailing how each of the various elements work.
Upgrades in underlying server software or changes in browser functionality may also impact your website. We always endeavour that your website looks it's best on the latest browsers.
For clients who are busy running their business we provide a full update service and can ensure your website contains all the latest information about your business or organisation.
Websites are built around content management systems (CMS) which allow clients to make updates to the copy, add pages, change menu structures, and update images & documents.
Changes to plugins, stylesheets, or themes require administrator access, which we generally restrict, are therefore carried out by Lithium Arts due to the technical nature of the work.
WordPress is upgraded regularly (version history) and Lithium Arts provide free upgrades once we are satisfied with the stability of the latest version.
Compatibility issues with plugins can result following a WordPress upgrade which is resolved by upgrading the plugins to their latest versions.